 St. Jospeh Immigration
Attorney
Trusted Legal Counsel for Family Law Matters in Buchanan County
Family law issues are some of the hardest to navigate, especially because of the mental and emotional burdens they carry. Whether you are dealing with a contentious child custody dispute or have questions about establishing paternity, our St. Joseph family law attorneys at Kranitz, Sadoun & Carpenter are here to support you. For the best results in your family law case, you should enlist the help of an experienced family lawyer who knows how the Missouri court system works. Our firm is supported by generations of family law attorneys protecting families for over 100 years. We have a known reputation for our knowledgeable and zealous advocacy in the Northwest Missouri area, and we are more than prepared to help you navigate your family law issue.
What is Family Law?
Family law refers to the legal practice area that focuses on legal matters related to family relationships. It encompasses a wide range of issues and aims to provide legal frameworks and resolutions for matters affecting family dynamics, ensuring the well-being and rights of individuals within the family unit.
Family Law Services We Offer
Our Missouri family law attorneys help clients with the following family law matters:
Paternity
Adoption
Orders of Protection (Ex Parte)
Guardianship and Conservatorship
Grandparents' Rights
Juvenile Cases
---
Call Kranitz, Sadoun & Carpenter today at (816) 551-2482 or contact us online to schedule a meeting with our family law lawyer in St. Joseph!
---
What are the Benefits of Hiring a Family Lawyer?
Hiring a family lawyer offers several benefits, including:
Legal expertise: Family lawyers possess in-depth knowledge of family law and can provide expert guidance tailored to your specific situation.
Objective advice: They offer unbiased advice, helping you make informed decisions during emotionally challenging times.
Procedural support: A family lawyer can navigate complex legal procedures, ensuring all necessary paperwork is completed correctly and on time.
Advocacy: If necessary, your lawyer will advocate for your rights and interests, representing you in negotiations or court proceedings.
Alternative dispute resolution: They can explore mediation, or collaborative law approaches to help resolve disputes amicably, minimizing conflict and preserving relationships.
Child-focused approach: If children are involved, a family lawyer can prioritize their well-being and advocate for their best interests.
Legal protection: Having a family lawyer ensures your rights are protected and that you have a legal professional looking out for your interests.
Efficient process: With their experience, a family lawyer can help streamline the legal process, saving you time, effort, and potential mistakes.
Peace of mind: By entrusting your legal matters to a professional, you can focus on personal well-being and family matters, knowing that your case is in capable hands.
Hiring a St. Joseph family law attorney provides valuable support, guidance, and representation throughout the often complex and emotionally challenging aspects of family law matters.
Adopting Laws & Requirements in Missouri
Adoption laws and requirements in Missouri govern the process of adopting a child within the state. Here is an overview of adoption laws and requirements in Missouri:
Eligibility: In Missouri, any adult person who is at least 21 years old may adopt a child. Regardless of marital status, married couples and single individuals may adopt. There is no specific requirement related to age, residency, or length of marriage.
Adoption Agencies: Prospective adoptive parents in Missouri may choose to work with a licensed adoption agency or an attorney to facilitate the adoption process. Adoption agencies in Missouri must be licensed by the Missouri Department of Social Services or be approved by the court.
Home Study: A home study is a crucial part of the adoption process in Missouri. It involves an assessment of the prospective adoptive parents' suitability to adopt a child. The home study evaluates various factors such as criminal background checks, physical and mental health, financial stability, and home environment. The purpose of the home study is to ensure the safety and well-being of the child.
Consent: In Missouri, consent is required from the child's birth parents or legal guardians for adoption to proceed. Consent generally must be given in writing and must be voluntary and informed. There are specific legal procedures to terminate parental rights if consent is not obtained or a parent is found unfit.
Adoption Expenses: Missouri law permits adoptive parents to pay certain expenses related to the adoption process, such as medical expenses, legal fees, counseling fees, and reasonable living expenses for the birth mother. However, adhering to legal guidelines is important to avoid ethical or legal issues.
Post-Placement Supervision: After the child is placed with the adoptive parents, Missouri law requires post-placement supervision to ensure the child's well-being and the suitability of the adoption placement. The supervision period may vary depending on the specific circumstances of the adoption.
Finalization: Adoption in Missouri is finalized through a court process. Once all the legal requirements are met, a final adoption hearing is held, and if approved, an adoption decree is issued, establishing the legal relationship between the adoptive parents and the child.
It's important to note that adoption laws and requirements can vary and evolve over time. It is advisable to consult with a St. Joseph family lawyer for accurate information for your specific situation.
Orders of Protection in Missouri
In Missouri, orders of protection, also known as restraining orders, are legal tools designed to protect individuals from harassment, abuse, stalking, or threats of violence. Here is an overview of orders of protection in Missouri:
Eligibility: To be eligible for an order of protection in Missouri, you must be a victim of domestic violence, stalking, or sexual assault committed by a family or household member. A family or household member includes current or former spouses, people with a child in common, individuals who are or were living together, and individuals who are or were in a dating relationship.
Types of Orders: Missouri recognizes two types of orders of protection: Full Order of Protection (Adult): This type protects adult victims of domestic violence, stalking, or sexual assault. It can include prohibiting the abuser from contacting the victim, staying away from the victim's home or workplace, or awarding temporary custody of children. Full Order of Protection (Child): This type of order is specifically for child victims of abuse, neglect, or stalking. It can include provisions to protect the child's safety and well-being.
Filing Process: To obtain an order of protection in Missouri, you must file a petition at the circuit court in the county where you reside or where the abuse occurred. The court will review your petition and may grant a temporary order of protection if immediate protection is needed. A full hearing will be scheduled within a specific timeframe to determine whether a full protection order should be issued.
Duration and Violation: An order of protection can be granted for a specified period, typically up to one year. If the abuser violates the order, they may face criminal charges and penalties.
Enforcement: Once an order of protection is granted, it is important to provide copies to local law enforcement agencies and anyone else involved in enforcing the order. It is also advisable to always keep a copy of the order with you.
Modification or Termination: If circumstances change, you can request a modification or termination of the order of protection. This typically requires filing a motion with the court and demonstrating a valid reason for the requested change.
Contact Our St. Joseph Family Law Lawyer Today
In need of a trusted family attorney in Missouri? Look no further. Our experienced family law firm is dedicated to providing compassionate and effective legal representation to individuals and families facing various family law matters. With a deep understanding of Missouri's family laws and a commitment to protecting our client's rights and interests, we strive to achieve favorable outcomes. Whether going through a challenging divorce or seeking guidance on a custody dispute, our St. Joseph family attorney will guide you through the legal process with professionalism and personalized attention.
---
Contact Kranitz, Sadoun & Carpenter today to schedule a meeting with our family law attorney in St. Joseph!
---
Our firm was established in 1919 by founder Louis Kranitz with the ambition of serving the St. Joseph community and beyond. For over 100 years, this Kranitz name remains the cornerstone of impeccable legal advocacy for our clients.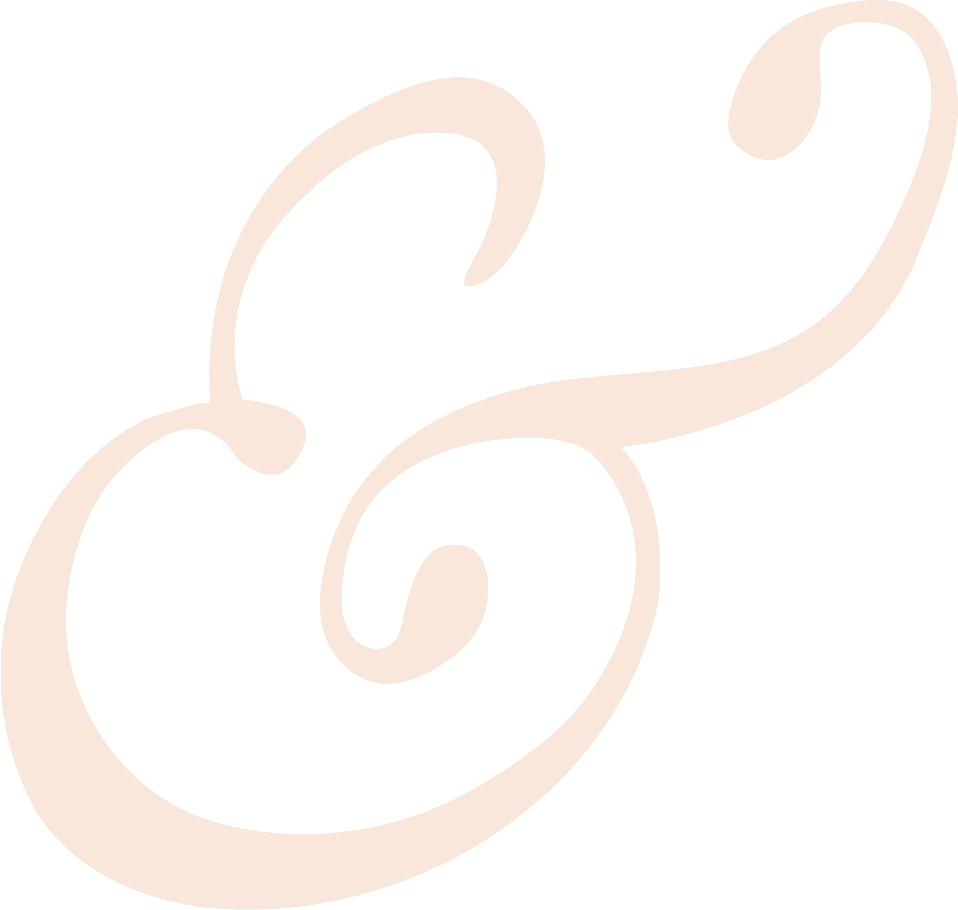 If you have Allison Tschannen as your lawyer, then she will take care of you! She does a great job presenting your case and making sure you're happy! She helped me with my case and I'll be forever indebted to her for it. Thanks again!

- Nate B.

Cody Weiger is a good attorney one of the best in the state of Missouri he told me up front how much it would cost he was right on how much it would be he didn't go over on fees he was true to his word.

- Former Client

Saying thank you is not enough. Michelle literally saved my life. Please God grant me this prayer: Bless this woman for she is an angel.

- Donald B.

Ms. Sadoun was a "tell it like it is/no bull crap" attorney. She is willing to go rounds to represent you and won't just tell you what you want to hear.


- Haley N.

No doubt without the whole firm and their professionalism and relentless dedication to my case I wouldn't have my daughter living with me. Thank you so much Michelle and everyone at the law firm!

- Billy H.